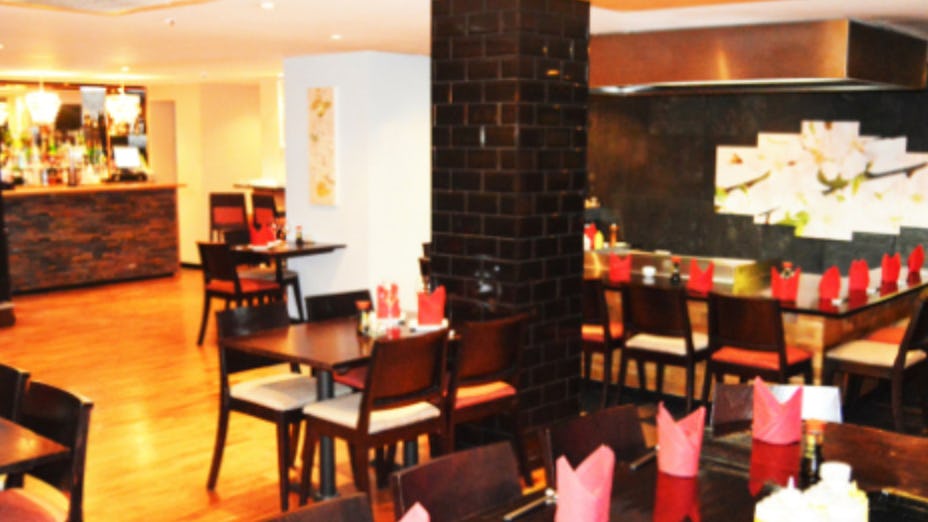 Samurai Winchester, Hampshire one & only teppanyaki restaurant. We serve a wide range of Japanese cuisines ranging from our flame fuelled Teppanyaki Grill to delicious freshly prepared Sushi & Sashimi. Plus traditional Noodle, Rice, Curry & Salad Dishes, giving you a complete Japanese culinary experience.

Teppanyaki Dining - Chefs Table
What is Teppanyaki?
The word Teppanyaki is derived from 'Teppan' meaning iron plate and 'Yaki' meaning grilled. This is a unique culinary art where highly skilled chefs prepare and cook your food right before your eyes. Our highly experienced chefs are the pride and joy of Samurai Winchester; with each training for 3-5 years to become a master of their craft.

Hourly Booking Slots:
Teppanyaki Tables are available on the hour, every hour, you get a 2 hour dining slot, available at both Lunch & Dinner times. We have 2 tables both seating up to 15 people. We cater for a variety of large parties & kids are always welcome. Seating is shared between groups, unless it's a large party of 12 or more people.

Bookings require a Deposit:
Due to the high demand for seats at the Teppanyaki tables, booking (whether via online or phone) will require a deposit of £10 per head prior to a booking.

BOOK A TABLE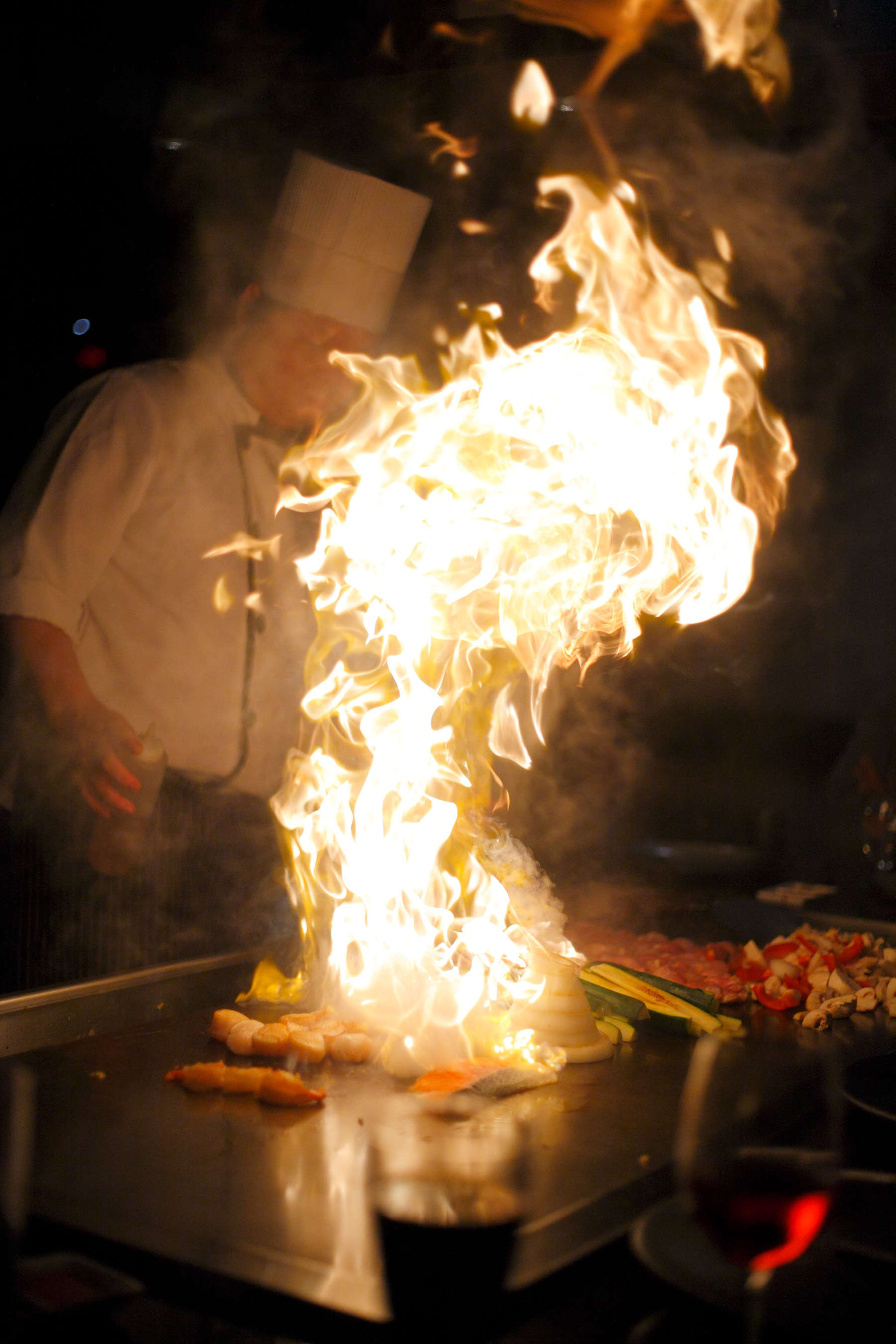 Allergy Info
Do you have a food allergy OR intolerance?

If you have a food allergy or intolerance (or someone you're ordering for has), you MUST phone the restaurant. Do not order if you cannot get the allergy information you need.
CALL NOW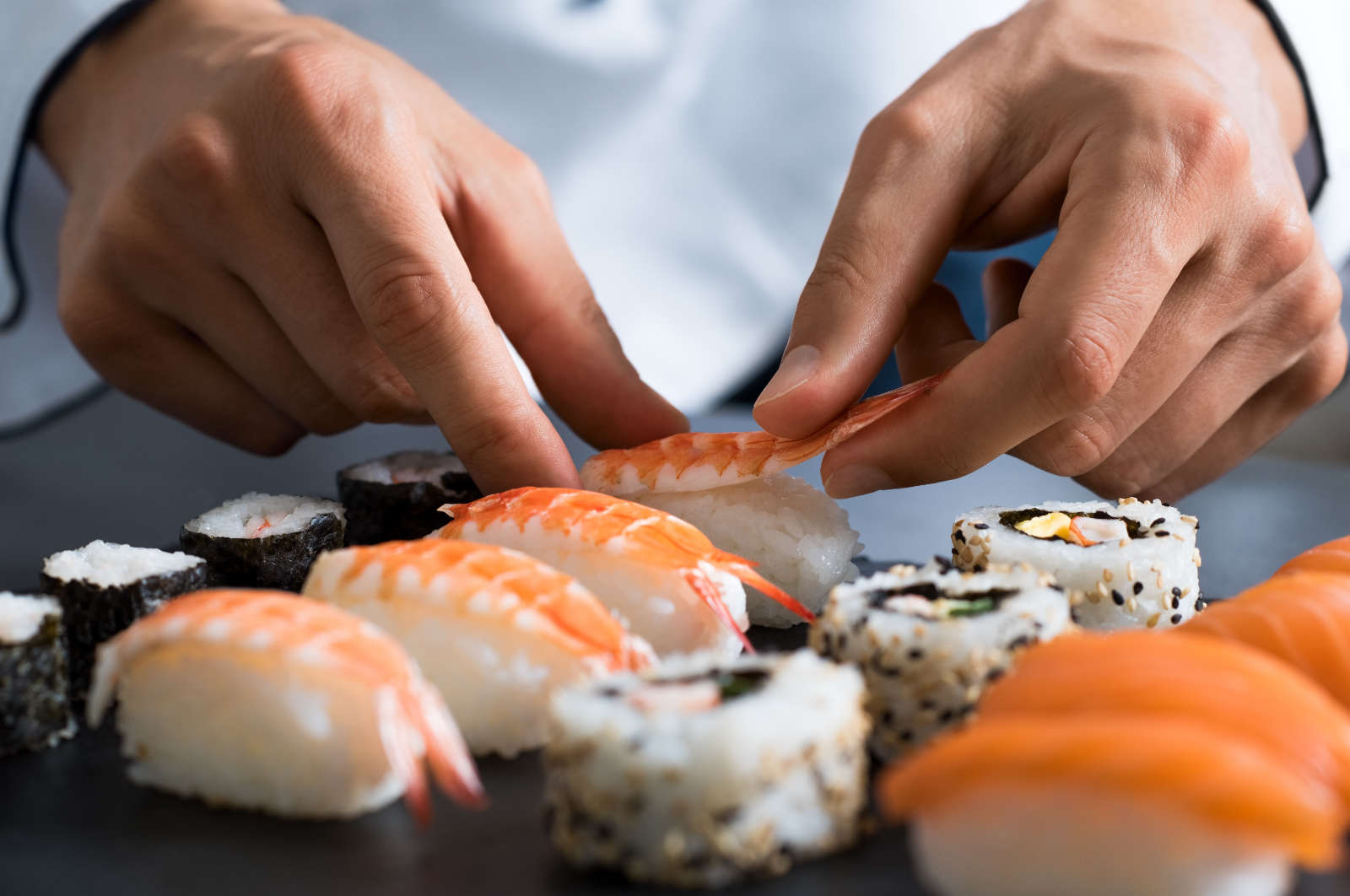 Opening Hours
MONDAY
12:00-2:30PM & 5:00-10:00PM
TUESDAY
12:00-2:30PM & 5:00-10:00PM
WEDNESDAY
12:00-2:30PM & 5:00-10:00PM
THURSDAY
12:00-2:30PM & 5:00-10:00PM
FRIDAY
12:00-10:00PM
SATURDAY
12:00-10:00PM
SUNDAY
12:00-10:00PM
No Wheelchair Access
Unfortunately, due to the staircase that descends into the restaurant from the street, we are unable to cater for wheelchair users. We apologise for the inconvenience.

Yummy Vouchers
Need to get a friend or loved one the perfect gift? We have vouchers for either a Sushi Feast or a Teppanyaki meal with drinks. Whatever you decide to pick it will be delicious.
BUY NOW